A Symposium co-hosted by the Artists' Association of Finland, IAA Europe and a-n The Artists Information Company (UK) invites visual artists, curators and cultural organisations to share ways to support artists seeking refuge.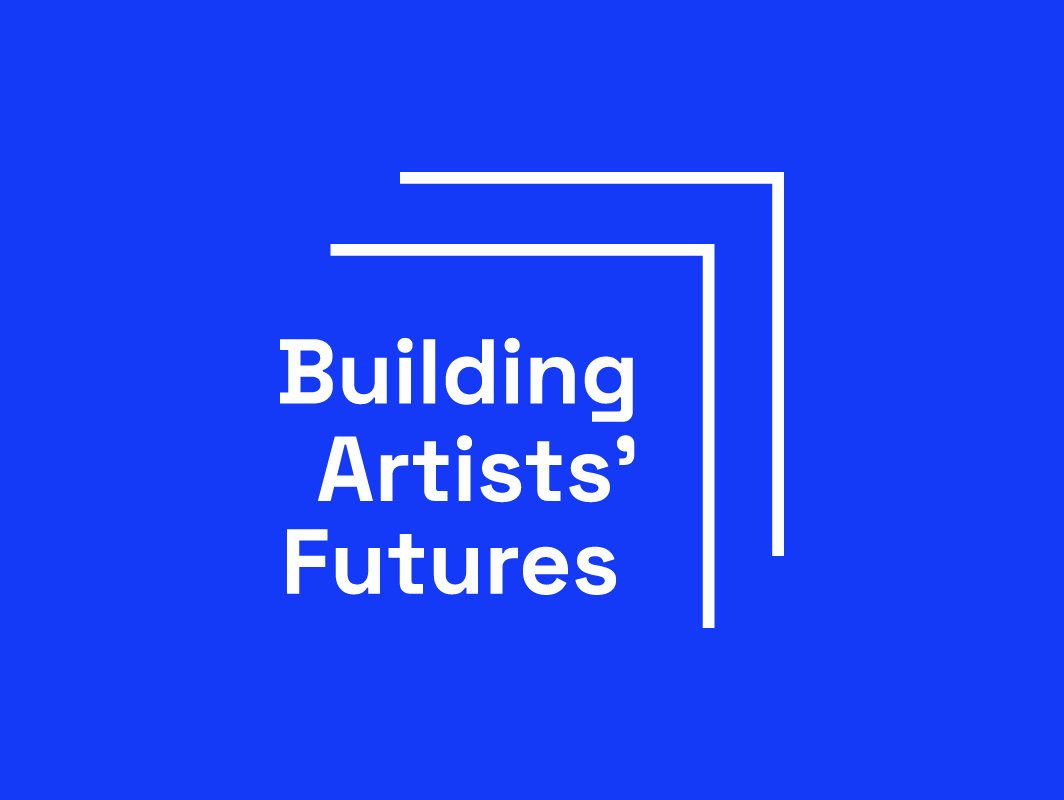 Showing solidarity for our colleagues at the National Union of Artists of Ukraine, this year's IAA Europe Symposium invites visual artists, curators and cultural organisations to share ways to support artists seeking refuge.
Building Artists' Futures will question why creating and exhibiting art matters in times of war and explore what the IAA Europe and the wider international art community can do to establish sustainable support networks. Speakers will share their experiences of programmes aimed at supporting artists seeking refuge to continue their practices and offer their views on how to deepen the representation of Ukrainian artists, artworks and cultural events that make Ukraine an important part of Europe.
The Symposium will take place on Thursday 22nd September 2022 at 10 am - 3 pm in Ode – Helsinki Central Library, Helsinki, Finland. This is an in-person event that will not be recorded.

Register to attend:
https://link.webropolsurveys.com/S/8F89EEE996D932AC 


Programme

Download programme as PDF here
 
10:00 Welcome words
Annu Kemppainen, Acting director, Artists' Association of Finland
Julie Lomax, CEO, a-n The Artists Information Company
Andrea Křístek Kozárová, president, International Associaton of Art (IAA) Europe
10:10 Refugee artists and National Committees
Teemu Mäki, Chairperson, Artists' Association of Finland
10:35 2022 02 24. Muses are not silent
Egle Ganda Bogdaniene, Lithuanian Artists' Association
president Andrea Křístek Kozárová, International Associaton of Art (IAA) Europe
11:10 Alliances for Art at Risk: The Work of AR Solidarity Teams in Buildings Bridges
Marita Muukkonen, co-director, Artists at Risk 
11:30 Artistic practice presentation
Dextrum Methodo, Ukrainian artist in residence
12:00 Lunch break
 
13:00 Perspectives from HIAP
Jaana Denisova, HIAP Ukraine Solidarity Residencies
Dana Neilson, HIAP Ukraine Solidarity Residencies
13:20 Artistic practice presentation
Oksana Mykhanko, Ukrainian artist in residence
 
13:45 Break
 
14:00 211 days of full scale war in Ukraine. Surviving by developing: Ukrainian Emergency Art Fund
Ilya Zabolotnyi, Ukrainian Emergency Art Fund
14:30 Being Agile. Creating Opportunities and support for artists
Polly Brannan, artist and Director, Open School East
 
15:00 Closing words
Julie Lomax, CEO a-n The Artists Information Company
Teemu Mäki, Chairman Artists' Association of Finland
                  
*

For audiences traveling to Finland, please follow your local government and travel provider guidelines for updates on Covid-19 travel regulations.


*
Building Artists' Futures – Strengthening Solidarity is co-hosted by the International Artists Association Europe (IAA Europe), The Artists' Association of Finland and a-n The Artists Information Company.
International Association of Art Europe (IAA Europe), with its office based at the Slovak Union of Visual Arts (SUVA), is a network of visual art organisations aiming to improve the economic position of artists at a national and international level.
The Artists' Association of Finland is an advocate and expert association representing over 3,000 professional artists in Finland. AAF promotes the status and working conditions of visual artists and strengthens the role of visual arts in society.
a-n The Artists Information Company is the largest artists' membership organisation in the UK. a-n supports artists and those who work with them, acting on behalf of its membership and the visual arts sector to improve artists' livelihoods, influence cultural policy and affirm the value of artists in society. 
*
About the speakers
Egle Ganda Bogdaniene
Egle Ganda Bogdaniene is a visual artist, professor of Vilnius Academy of Arts and The Chairwoman of Lithuanian Artist's Association. In her art and academic work, Egle explores traditional textiles and engages in the reflection of female identity in patriarchal culture. Her artistic practice is award-winning and widely recognised. She has exhibited in 30 solo exhibitions and over 200 group shows throughout Lithuania and worldwide; USA, United Kingdom, France, Germany, Poland, Dominican Republic, Sweden, Latvia, Estonia, Taiwan.
eglegandatextile.com


Polly Brannan
Polly Brannan is the Artistic Director at Open School East, a free and alternative art school based in Margate, Kent, UK. Polly was previously Education Curator at Liverpool Biennial 2012-18 and Education Curator at Serpentine Galleries 2011–13. She is Founder, Co-Director and artist with the network Avant Gardening and was a member of arts/architecture collective public works 2005-2011. She has curated, delivered and produced large-scale commissions with artists Mohamed Bourouissa, Koo Jeong A, Ryan Gander and Monster Chetwynd, amongst many others. Previous engagements include Triangle Network Fellowship, Ethiopia; Istanbul Biennale 2017, Turkey and Kochi-Muziris Biennale, India 2018.
openschooleast.org | avantgardening.org

Jaana Denisova 
Jaana Denisova is a translator, communications specialist, and Diversity Agent. At Helsinki International Artist Programme (HIAP), Jaana is involved in two projects: Ukraine Solidarity Residencies, a programme launched in March 2022 to support Ukrainian and Ukraine-based artists and art professionals that have been affected by the war in Ukraine, and Reside/Sustain, a research project focusing on the residency activity and sustainable development practices.
hiap.fi

Annu Kemppainen
Annu Kemppainen is a Culture Producer and a Community Educator. In early 2022, Annu joined the Artists' Association of Finland as the Acting Director. Previously, Annu has worked as a managing director and producer in various visual arts, performing arts and human rights organisations, such as Reality Research Center, Gallery Titanik/Arte Artists' Association, The AB Dance Company and Helsinki Pride Community.
artists.fi/en
 
Andrea Křístek Kozárová
Andrea Křístek Kozárová is a photographer and manager of the UMELKA Gallery (Bratislava, Slovakia), organising and producing over 30 exhibitions and 10 interdisciplinary projects a year, including fundraising, photo documentation and PR. In 2019, Andrea was elected President of IAA Europe, which in cooperation with IAA / AIAP is the world's largest professional organisation of visual artists and UNESCO partner. Andrea studied History at The Faculty of Arts at Comenius University in Bratislava and is a member of the professional artists association Indivisual.
Iaa-europe.eu | svu.sk/sk


Julie Lomax
Julie Lomax is CEO of a-n The Artists Information Company, the largest artists' membership organisation in the UK. Prior to joining a-n in 2018, Julie was the Director of Development at Liverpool Biennial and held Director of Visual Arts positions at Australia Council for Arts and Arts Council England. Julie has commissioned artwork for the Fourth Plinth contemporary art project in Trafalgar Square and the Olympic Park, London. She was on the advisory committee for Art on the Underground and has recently been a judge for the Threadneedle Painting Prize, Concord Art Prize and Contemporary British Painting Prize. Julie originally trained as an artist, graduating from Chelsea School of Art with a degree in Fine Art.
a-n.co.uk


Teemu Mäki
Teemu Mäki is the chairperson of the Artists' Association of Finland and a member of the executive committee of IAA Europe. He is an artist, writer, theatre/opera/film director and theorist based in Helsinki, Finland. He studied painting in the Academy of Fine Arts Finland (1986–1990) and got his doctorate (Doctor of Fine Arts, 2005) from the same institution. Since 1990 he has been an independent, freelancing artist, except for the years 2008–2013, when he was the Professor of Fine Arts in Aalto University. In addition to his artistic practice Mäki is active in cultural politics and artistic research.
teemumaki.com

Dextrum Methodo
Dextrum Methodo is a Ukrainian refugee artist. Dextrum's hometown in Kharkiv is bombed every day and they lost their home in March 2022.  Dextrum is a theatre, costume and film designer and an artist of monumental and sacred art. In Ukraine, Destrum exhibited at all-Ukrainian and international exhibitions of the Union of Artists and held two solo exhibitions in large Ukrainian cities.
@dextrum_methodo_art

Marita Muukkonen
Marita Muukkonen is co-founder and co-director of Artists at Risk (AR) and Ecologists at Risk (ER), for which she recently co-curated the symposium "Institutions and Resistance - Alliances for Art at Risk" at ZKM | Karlsruhe and was a jury member of State of Art(ist) in Ars Electronica 2022. Marita's previous roles include curator at FRAME – Contemporary Art Finland, editor of FRAMEWORK: The Finnish Art Review, chairperson of the Helsinki International Artists-in-Residence Programme (HIAP) and she has held key functions at the Nordic Institute for Contemporary Art (NIFCA). Marita has curated exhibitions and events for MoMA in New York, Moderna Museet, Kiasma, Manifesta, Venice Biennial, Kiev Biennial and Athens Biennial. She is also a contributor to art publications.
artistsatrisk.org

Oksana Mykhanko
Oksana Mykhanko is a visual artist from Ukraine. Oksana has studied monumental painting at Lviv Academy of Arts. She arrived in Finland through the Ukrainian Solidarity Residencies programme and is currently residing at AARK (Archipelago art residency in Korpo) where she continues working on her series of destroyed buildings of Ukraine, at the same time exploring the world of Finland through her art. 
 
Dana Neilson
Dana Neilson is an artist and producer based in Helsinki. Dana graduated with a BFA in Photography from Concordia University and a MA of Visual Culture and Contemporary art from Aalto University. She is currently working for Helsinki International Artist Programme (HIAP) as Villa Eläintarha Residency Coordinator and Connecting Points Project Coordinator, and works closely with the Ukrainian Solidarity Residency Project.
hiap.fi


Illya Zabolotnyi
Ilya Zabolotnyi is a cultural programmer, art historian, curator, and expert in cultural diplomacy. He has worked for various organisations including PinchukArtCentre, Mystetskyi Arsenal and the British Council Arts team in Ukraine, specialising in Visual Arts and working within a holistic, interdisciplinary, cross-sectoral curatorial approach. Ilya's portfolio includes: The First Kyiv International Biennale of Contemporary Art ARSENALE (2012), Ukrainian Pavilion at Venice Biennale Arte (2013), Grayson Perry exhibition in Izolyatsia, Kyiv (2017), SWAP:UK/Ukraine residency programme for artists and curators (2016-2020), UK/Ukraine Season of Culture (2022). Since the full scale Russian invasion of Ukraine on 24 February 2022, Ilya's main focus has been shifted. He is the co-founder and CEO of the Ukrainian Emergency Art Fund, that provides emergency stipends and financial aids to Ukrainian cultural workers and artists impacted by the war, ensuring long-term sustainability and development of Ukrainian cultural sector during/after the war.
ueaf.moca.org.ua/ | moca.org.ua/en/main/